[ad_1]

"Gay or straight, we all wear the same jersey" is the slogan put forward by the Professional Football League which intends to mark the world day against homophobia on May 17 by bringing rainbow flockings on the jerseys of Ligue 1 and Ligue 2 players.
The LFP has made the fight against all forms of discrimination one of its priorities, to the point of launching an ambitious program so that racism, homophobia, anti-Semitism and sexism permanently disappear from the world of professional football. Monday May 17 marks World Day Against Homophobia and it is therefore in this context that all Ligue 1 and Ligue 2 clubs will wear jerseys with rainbow flocking for the very first time in order to raise public awareness again about the fight against homophobia. The rainbow flag being a symbol of peace, diversity and above all a symbol par excellence of the LGBT movement.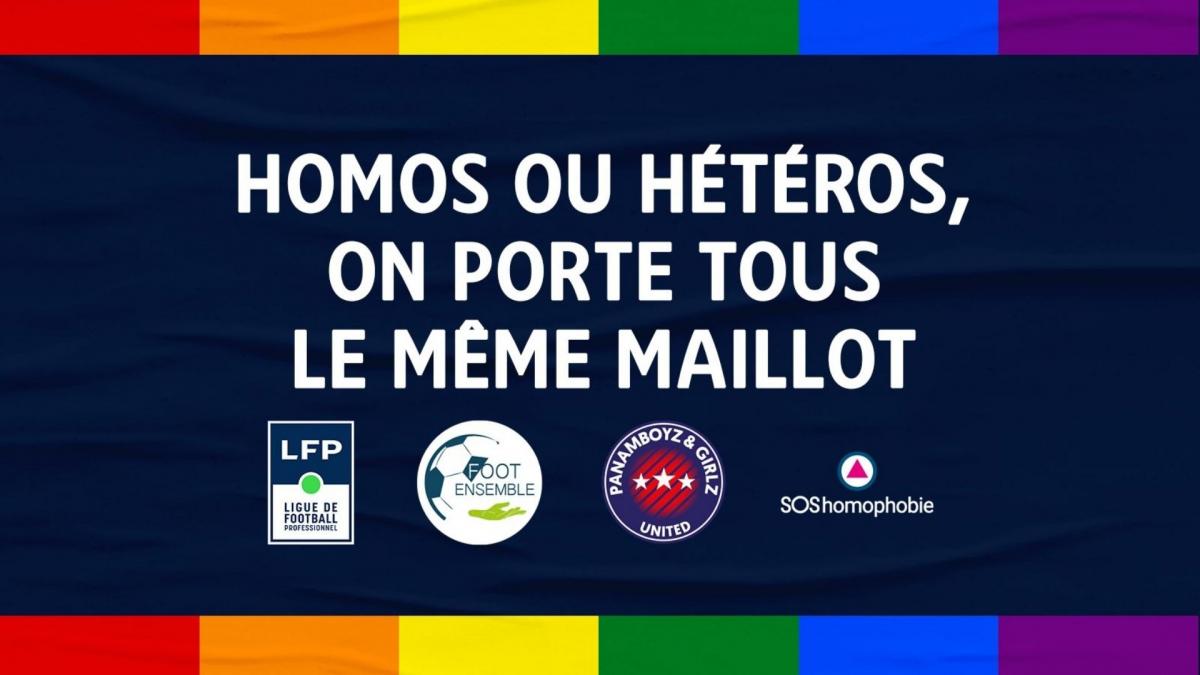 Just before the start of the 20 weekend matches, players and referees will gather around a poster "Gay or straight, we all wear the same jersey". The LFP press release also states that referees and match delegates will show their support by wearing a rainbow armband, also offered to coaches and TV journalists. This world day against homophobia will also see the disclosure of the survey conducted by the association Foot Ensemble on the perceptions and attitudes of young football players vis-à-vis homosexuality in society, and more specifically in football.
On social networks, the League and professional clubs will also broadcast the short film "Un Samedi sur la terre" produced voluntarily by Fabien Onteniente with the original idea of ​​Foot Ensemble and the PanamBoyz & Girlz United where 32 professional players lend their voice and their face to try to reach as many people as possible. This major national action complements initiatives carried out throughout the season via awareness guides, documentaries and even immersive games.
See you on May 15 and 16 on the Ligue 1 and Ligue 2 pitches to see the rainbow-printed jerseys!


[ad_2]

Source link